Night of Ideas – Facing our time

Blowing Hot and Cold: Climate Change and New Alliances
Centre Culturel Canadien
January 31st, 2019
17:30 - 23:30

Book now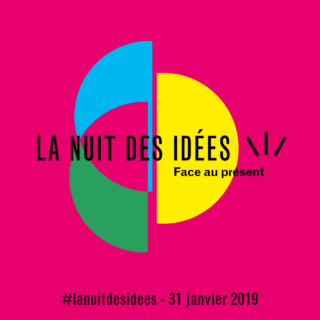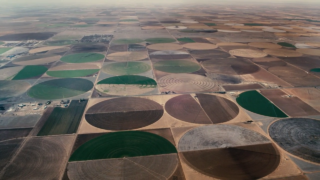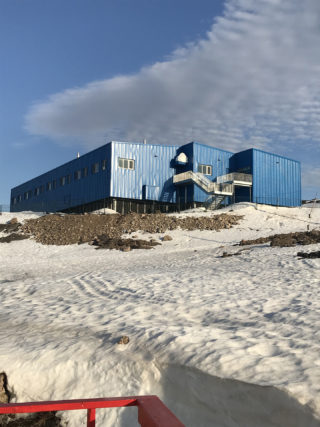 For its first Night of Ideas, the Canadian Cultural Centre invites the public on a journey to the most extreme regions of the planet under theme: Blowing Hot and Cold: Climate Change and New Alliances. Through a narrative of exceptional experiences that takes place as part of a research laboratory, in a circumscribed space of a stretch of the Arctic, or on a planetary scale, the themes of life and survival will be explored. Artists, researchers and entrepreneurs forge new alliances in which local knowhow (from the most ancient to the most innovative) and global issues are reconsidered in terms of an ethics and a practice of exchange. Blowing Hot and Coldis a title that contains contradictions. It evokes encounter and tension, comfort or contraction, and, of course, the question of climate. Thanks to the over-exploitation of natural resources, which engenders critical imbalances – and in particular those relating to water (which we will examine in all its states, from mist to pack ice, by way of an overview of parched and flooded lands) – the projects evoked aim to view distant lands in a less idealized manner, to come into contact with its realities and to develop lasting partnerships based on recycling, a minimal use of natural resources, proximity and exchange.
An event organized by the Canadian Cultural Centre,in partnership with Canada Goose and in collaboration with the West Baffin Eskimo Cooperative of Cape Dorset (Nunavut).
Programme
5:30 pm – Screening of Watermark
A film by Jennifer Baichwal and Edward Burtynsky
2013 / 1 h 32 min / Canada
People tend to take the planet's resources for granted. No exception to the rule, water is often thought of as unlimited. At a time of global warming and overconsumption, the documentary makers Jennifer Baichwal and Edward Burtynsky examine our ways of consuming and exploiting the source of all life on Earth. From the premature drying up of vast expanses of water to the use of rivers as open sewers by many companies, Baichwal and Burtynsky paint a rather unnerving picture of these practices, which focus on immediate profit and do not always take into account long-term consequences.
Best Documentary, Canadian Media Awards 2014.
7:30 pm – Encounter: Sky Water
Alternatives Sources of Water, an Artistic and Scientific Collaboration
Water is the essence of every facet of life, and life without water would not exist. As a result of climate change, industrial agriculture and the proliferation of branded bottled water, water resources are diminishing at unprecedented speed. The Mist Collectorproject, a collaboration between artists and scientists (Ana Rewakowicz, Camille Duprat and Jean-Marc Chomaz), has addressed this problem by looking at an alternative method of collecting water from fog.
This panel will offer a reflection on the laborious journey awaiting humanity in the pursuit of water supplies and alert us to the necessity of creating a shared narrative that we can shape and imagine together.
Mist Collector is being developed in the context of the arts and sciences chair founded by the École Polytechnique, the École Nationale Supérieure des Arts Décoratifs and the Fondation Daniel et Nina Carasso. The first European chair of this kind, it has three key goals: to foster dialogue between art and the natural, human and social sciences so as to implement hybrid research and creative processes; to develop new ways of working together to produce new forms of knowledge concerning major societal issues; and to develop a shared project for a sustainable future by training students and researchers in complex modes of thinking.
Participants: Ana Rewakowicz is an interdisciplinary artist with a focus on the increasing complexities surrounding environmental issues and water in particular. She is currently studying for a PhD in the arts and sciences at the École Polytechnique in Paris.
Annick Bureaud is an independent art critic, curator and event organizer, as well as a researcher and lecturer in art and technoscience. She is the director of Leonardo/Olats, the European sister organization of Leonardo/Isast.
Martine Le Bec edits the magazines Prospective stratégique and H2O.NET.
8:45 pm – Encounter: Project Atigi
Famous for its parkas, the company Canada Goose has been developing an environmental impact strategy in the Canadian Arctic over many years. It is in this context that it recently launched Project Atigi. Working with community, government and cultural leaders, Canada Goose has identified 15 sewers from across the Arctic regions and invited them to join the project. Each participant received all the material required to make a Canada Goose parka – and extra to accommodate everyone's creativity. Participants were asked to make a design that was unique to their region and that expressed the essence traditional parka design but using our modern materials. The images and stories of the parka makers will constitute a record of these initiatives and increase awareness of these communities and the talented designers of the north. In the early spring of 2019, the entire collection will be sold online and the net proceeds will go to projects helping communities across the Canadian Arctic.
Participants:
Canada Goose managers and, via video clips recorded for the occasion, Inuit designers from Canada's Far North.
10:00 pm – Encounter: Creativity Today in the Heart of the Polar Cold
The Exceptional Case of the Cape Dorset Community
This session will examine the rise of artistic activity in the Canadian Arctic by establishing a historical profile of the Inuit artistic community of Cape Dorset (Nunavut). It will shed light on the factors that have contributed to the international success of its singular art, produced in an extreme setting in constant transformation, where getting supplies in requires a daily effort. What are the challenges implied by the economic and social model of the West Baffin Eskimo Cooperative and by the local impact of global warming? The cooperative has been internationally renowned for 60 years for its production of engravings, drawings and sculptures by its Inuit artist members. In addition to its Kinngait Studios, the cooperative has an office in Toronto, Dorset Fine Arts, which manages its exchanges with galleries, museums, arts professionals, lovers of Inuit art and the global art market.
The session will take the form of an interview with a representative of Dorset Fine Arts who shares his time between Toronto, Cape Dorset and the international art scene to promote the artists of this exceptional creative community. This will be the occasion to talk about the new Kenojuak Cultural Centre, which aims to become a major centre for the production and exhibition of Inuit art and attract artists, collectors, curators and visitors from all over the world to Canada's Far North.
Participants:
William Huffman is a curator, arts administrator and art critic. Since 2016, he has promoted Inuit art internationally at Dorset Fine Arts in Toronto.
Catherine Bédard is curator of the exhibition programme and deputy director of the Canadian Cultural Centre in Paris
From 6:00 pm to midnight, the Canada Goose Café will welcome visitors in a convivial space where they can meet and talk between sessions.
Book now
Where
Centre Culturel Canadien
130 rue du Faubourg Saint-Honoré, Paris
Get directions