Take Care

Collective exhibition
La ferme du Buisson – Noisiel
January 07th, 2019 - March 31st, 2019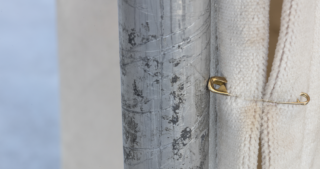 This project sets out to explore the interpretations and practices, as well as the political, economic and technological forces, that are currently shaping caregiving; and thus to reveal their implications in terms of power plays, concern and control, empathy and exhaustion, dependence and interdependence, the systemic and the private. The exhibition comprises seven "scenes" of caregiving in the form of new works commissioned from Canadian and international artists.
Hoszko's project at La Ferme du Buisson is a concentrate of ten years of work and artistic, activist and academic engagement with the complex relationship between imprisonment, trauma and mental health.
Her residency, as part of this exhibition, will centre on visits and meetings with caregivers working in prisons, migrant detention centres and psychiatric institutions. The result will be an ambitious site-specific work for the Take Care exhibition, as well as a series of workshops and encounters with the public.
Further info: www.lafermedubuisson.com